A team of experienced counselors
Professional enough…
to work for other agencies in Malaysia and now work under the umbrella of helpforstudy.com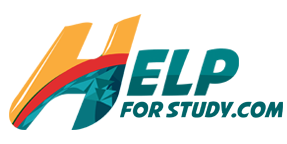 know us more
Helpforstudy.com is a newly created website that provides counseling on options to students seeking advice on education and training in Malaysia. Our counseling is not limited to provide info about universities, programs, admission, visa and living in Malaysia but we help you to be aware and Knowledgeable about your major. How to choose your major and how is going to be related to your career in future. This hallmark differentiates us right as a new company in education consultancy.
Whether choosing to continue your education with an academi or a vocational direction, whether you are a school, pre-university or tertiary level, Helpforstudy.com will advise and guide you on the most and best relevant training and academic courses available Malaysia.
We have a team of experienced counselors either working independently as agents or used to work for other agencies in Malaysia and now work under the umbrella of helpforstudy.com only. The core of our business is providing a free of charge help to international students who are planning to study in Malaysia. Helpforstudy.com will guide you through the entire process of arranging your study in Malaysia. We also have permanent representatives in several countries to help deliver our core services.